Our factory is located in Sendai-city, Miyagi prefecture.
It is the world's only plant produce fired coral calcium possesses antioxidant property by using the patented process.
In addition, we have not only a hydrogen supplement plant but a filling machine, labeler, bottle cleaner, capper and vacuum packing machine to meet customer demands such as private labels.
In 2016, we were authorized as a GMP facility by The Japanese Institute for Health Food Standards (JIHFS).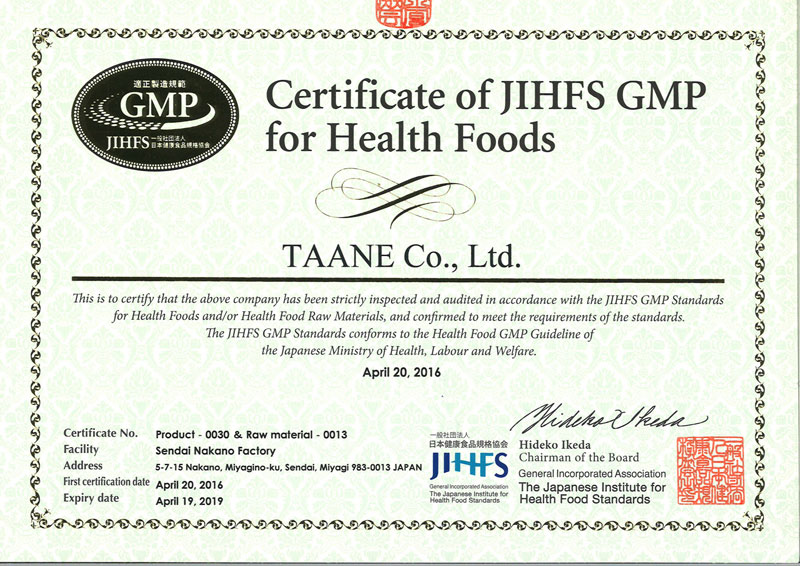 Procurement
From vitamins to hydrogen supplement material, We are offering to procure various kinds of Japanese raw material. especially, we built a cooperative framework with local manufacturers about Okinawa's raw material for health. in addition, we have dealt with plastic bottles, aluminum foil bags, and packaging materials. This service is including export to overseas.
Chinese, and English is available in this service.
本公司通过提供本公司原料的合作厂家可以订购多种多样的原料。
从维生素到氢的原料都可以交給我们。由其是沖縄県产的原料、本公司与当地的造制厂家有良好的合作体制。
除此之外、本公司可以销售各种瓶子、铝袋、包装材料。対海外的出口本公司也可以对应。
精通英文、中文的工作人员常时驻在本公司、希望您随时咨询我们。